ALL NEW SQUIRRELY DAN BUTTON-UP SHIRT

THAT'LL BE A HARD YES FOR US
WE DIDN'T INVENT THE WORLD'S MOST COMFORTABLE SHIRT.
WE JUST WENT AHEAD AND MADE OUR OWN.

IT'S FOR ALL THE THINGS, LIKE WRESTLIN, FISHIN, HIKING, DRINKING BEER, YA KNOW STUFF THAT WILL MAKE PEOPLE APPRECIATE YOU MORE.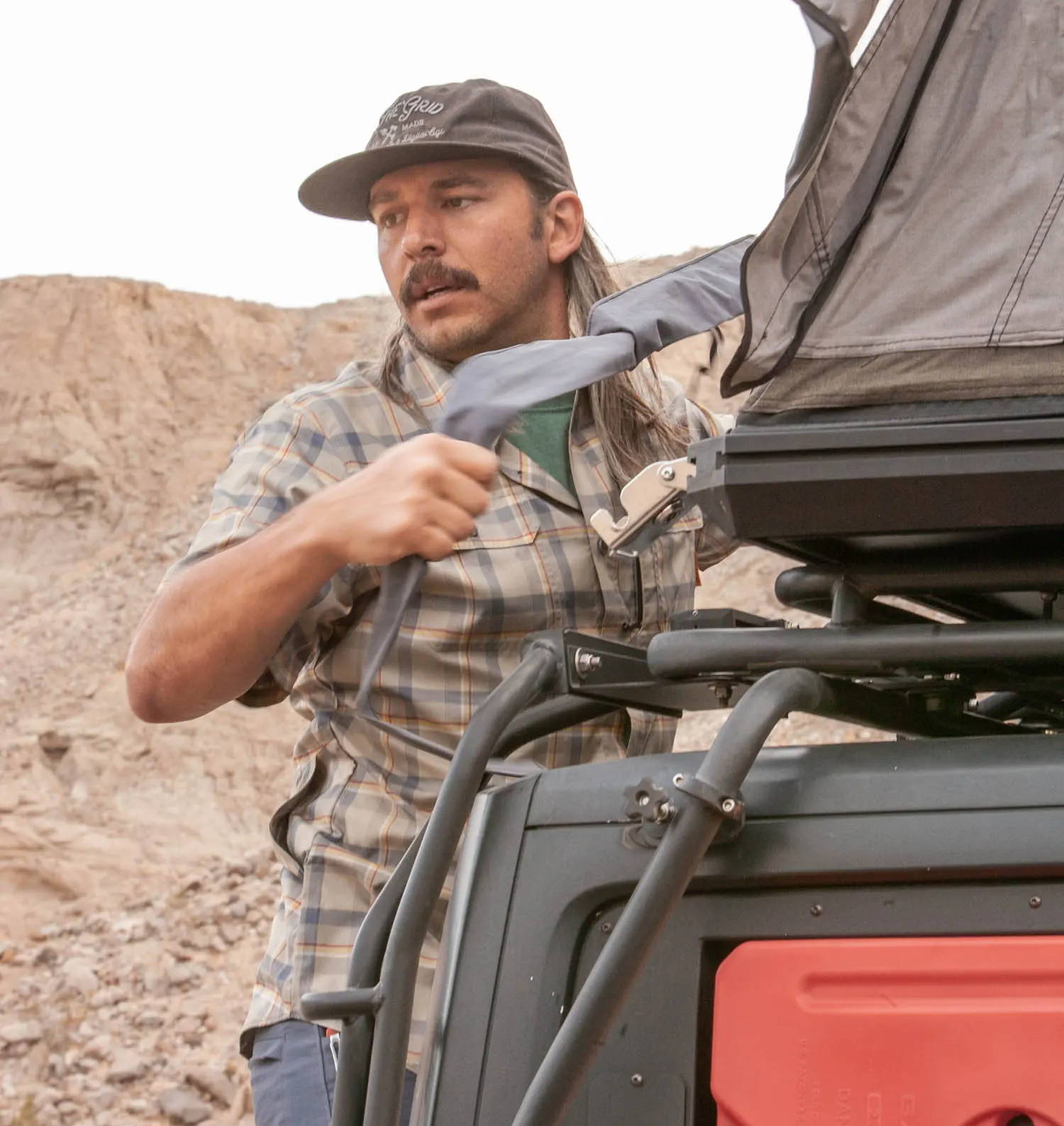 IT'S THE DO WHATEVER YOU WANT SHIRT
THAT'LL KEEP YOU COOL

When it's time to travel you can count on the all-new Squirrely Dan shirt. Great custom plaid pattern so you can wear it all day on a hike or for a match and then head out on the town.
Ultra light weight with UPF 30 sun protection and quick dry fabric keeps you cool in warmer climates especially useful for those long hot days crawling out in Big Bear.
Our standard front and rear ventilation keeps things breathing. And classic OTG 5 pocket set-up lets you store your quick access items in our standard issue rear stash pocket and more sensitive items like your passport, wallet or whatever your EDC is in our front chest hidden zip-up pocket.
100% polyester that has stretch for days, don't worry about popping a stitch or seam, this shirt moves with you no matter what you're doing.
Go on and tell them how big that fish really was!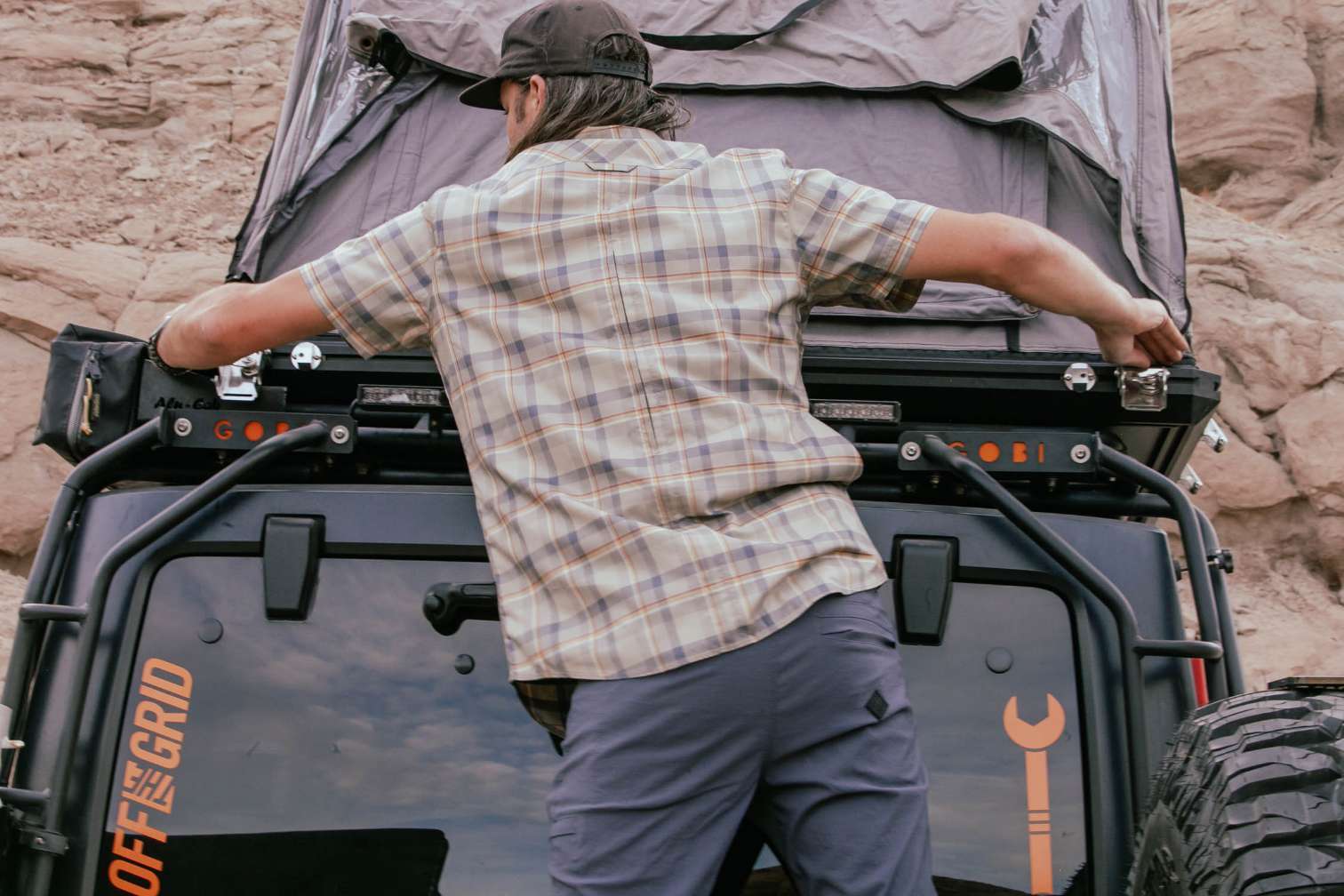 YOUR PASSPORT TO ADVENTURE
(THAT'S THE BEST WE HAD, YOU KNOW, CAUSE TRAVEL SHIRT)