HIDEOUT DENIM & TRAILBLAZER PROS
NOW IN STANDARD FIT
Hover / TAP Photo For Features
TRAILBLAZER PRO 2.1 STANDARD FIT

Our 4-way stretch nylon outdoor pant is now available in our standard fit! Opposite our tapered fit, the standard fit works well with bulky hiking boots or cowboy boots. The fit also provides more room for those who like a more relaxed option.
This ultimate adventure pant does not disappoint for any outdoor experience. With all the features you need to execute your next excursion, these pants won't hold you back, just ask the 100 search and rescue volunteers we interviewed to design this must-have bottom.
FEATURE LIST
✔️ Durable & Lightweight
✔️ 4-Way Stretch
✔️ Crotch Gusset
✔️ Quick Dry
✔️ DWR Water Resistance
✔️ Knife Clip Patch
✔️ OTG 8-Pocket System
✔️ Upper Hip "Mag Pockets" (Both Sides)
✔️ Inverted Welt Zippered Leg Pocket (Wearers Left)
✔️ Top of Leg Water-Proof Zippered Pocket (Wearers Right)
 
COMING NOVEMBER 2020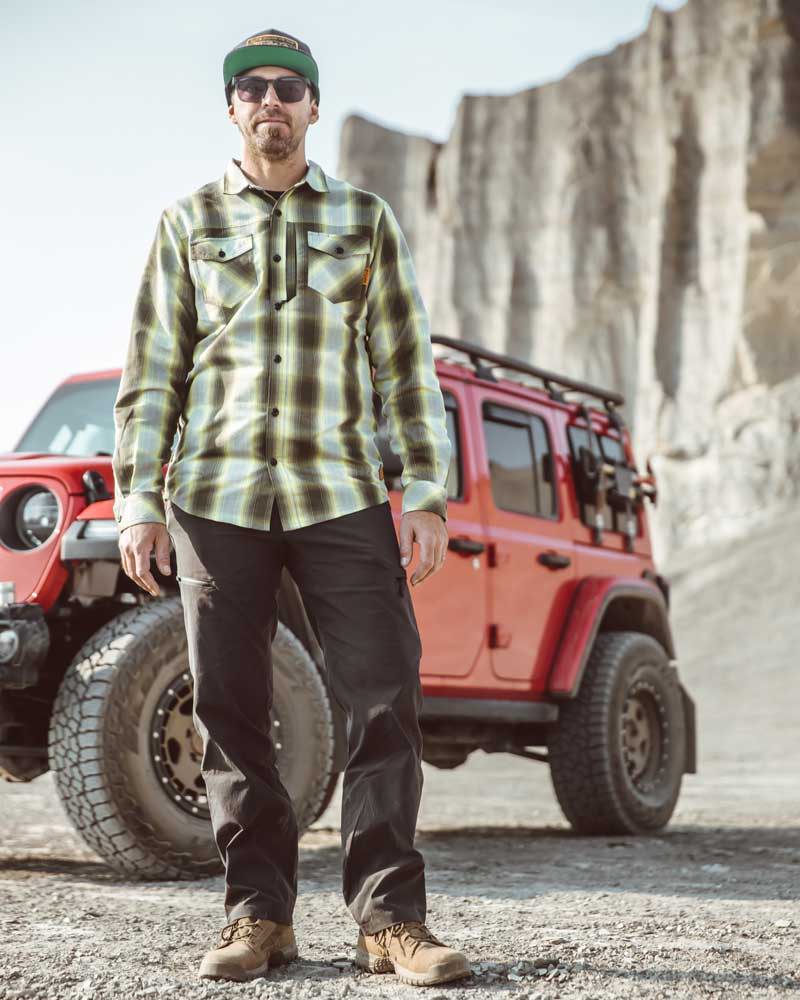 Hover / TAP Photo For Features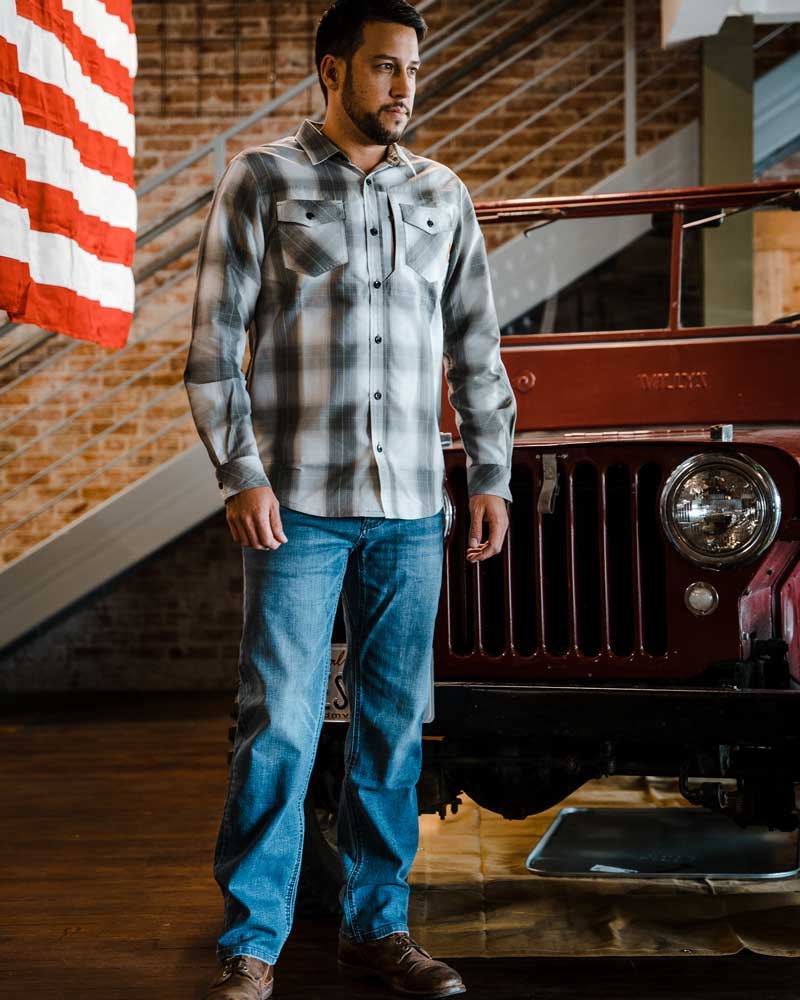 HIDEOUT DENIM 2.1 STANDARD FIT

Meet your new favorite pair of jeans, based on the (3x sold out) Trailblazer Pant, this pair of denim has just as much (if not more) stretch AND the same amount of function.
Now in the more relaxed Standard Fit (2.1), for those who want some more space from the knee down for hiking or cowboy boots.  
FEATURES
✔️ Insane Stretch Denim Fabric for getting in and out of your favorite adventure rig.
✔️ Upper Hip Mag Pockets, on both sides for getting all those items off your butt and on your hip.
✔️ Zippered Seated-Access Leg Pocket, security for your items when riding and driving, while getting to them quickly.
✔️ Crotch Gusset for enhanced maneuverability and extra room where you need it.
✔️ Reinforced Knife Patches, no more holes wear your knife should be.
COMING NOVEMBER 2020